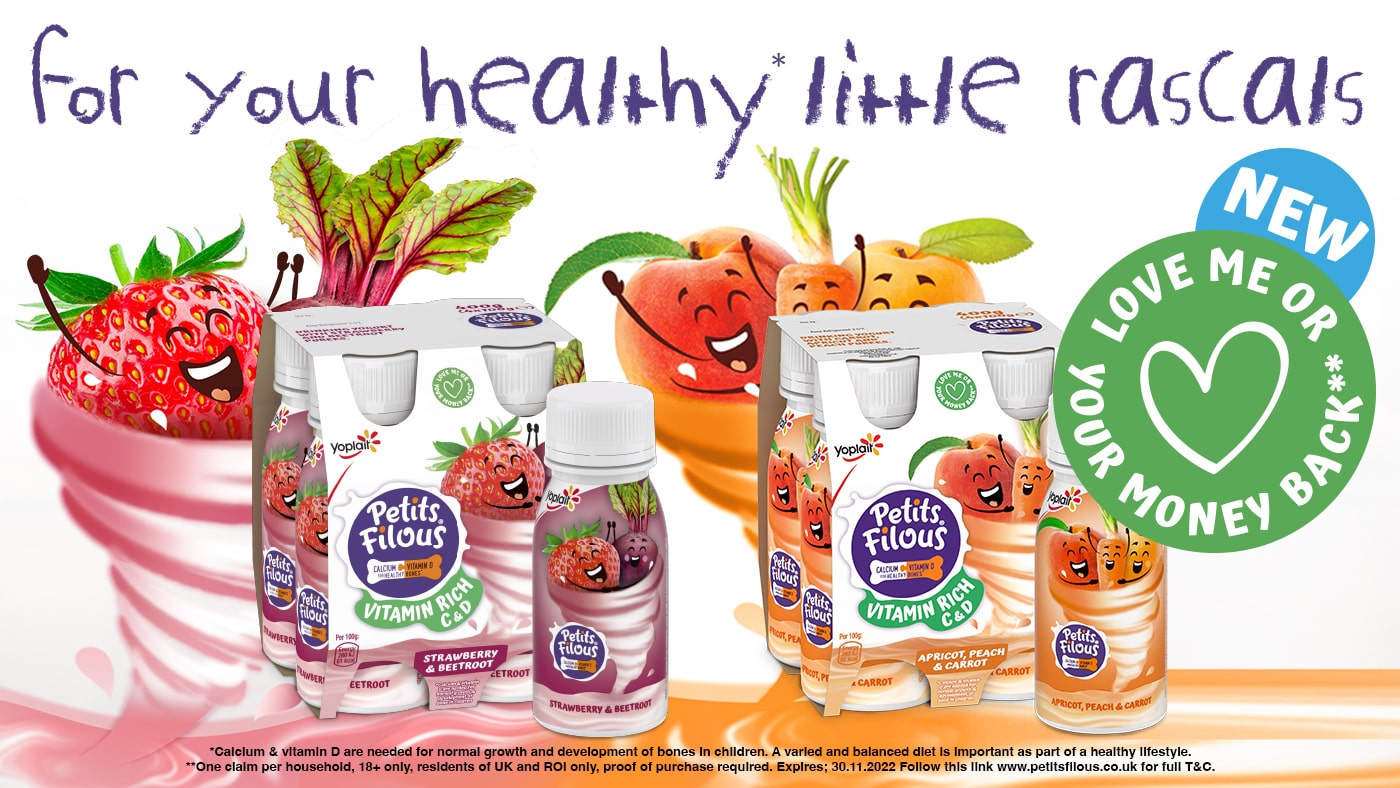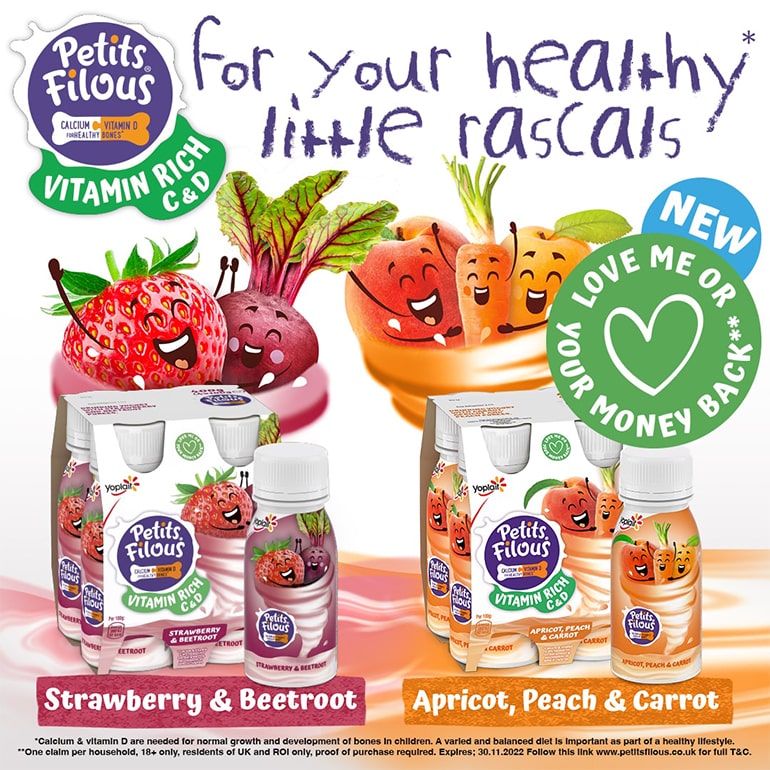 For a limited time only, if you don't like our new Petits Filous Vitamin Rich 4 X 100g, you can get it for free! This fantastic offer means you can claim 100% your money back when you purchase one of the following products, in case they don't match your expectations:*
Petits Filous Vitamin Rich "Strawberry & Beetroot"
Petits Filous Vitamin Rich "Apricot, Peach & Carrot"
Once you have purchased one of the above products, visit our website with your receipt to claim a full refund in case you didn't like them.
September to November included.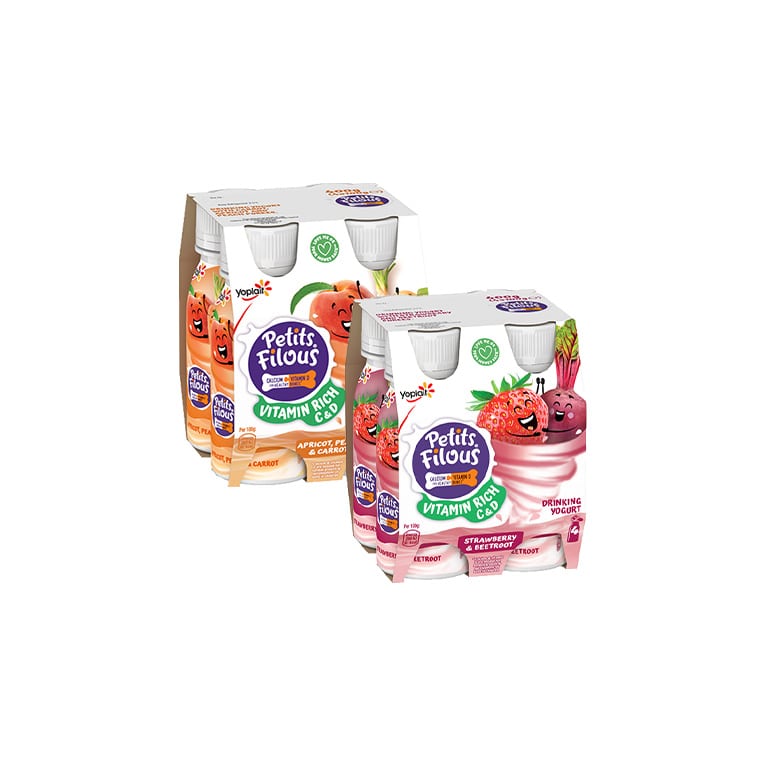 Petits Filous Vitamin Rich Drinkable Range
Petits Filous Vitamin Rich is a new and delicious drinking yogurt with fruit & vegetables. It has a smooth texture and great tasting flavours for your healthy little rascals! It contains calcium coming from Dairy for healthy bones, combined with the Vitamins of Fruit & Veggies…in a convenient portable format in a bundle of 4 X 100g bottles.
Petits Filous Vitamin Rich Drinkable Yogurt is available in:
- Strawberry & Beetroot
- Apricot, Peach & Carrot